According to Restore Your Core and Lauren Ohayon, pelvic floor therapy for pelvic floor dysfunction related issues is always recommended. Pelvic floor dysfunction can be caused by many varying differentials. These might include issues such as: abdominal infections, poor posture, pelvic region trauma, chronic lower back pain, and/or complications during or post-surgery. However, it may be likely that someone suffers from pelvic floor related issues without any apparent cause, yet it arrives with very painful symptoms.
RYC addresses how the pelvic floor assists the body by providing abdominal and organ support and aids in keeping the body aligned. If something occurs and the pelvic region can no longer provide the necessary strength and support for the body, many painful symptoms can occur.
In the case of PFD, it may be difficult to determine the source of pain. In this case, RYC states that it is necessary for the whole body to be treated through physical therapy. Physical therapy for pelvic floor related issues can significantly benefit men and women suffering from pelvic region pain and help guide them to a safe and effective recovery.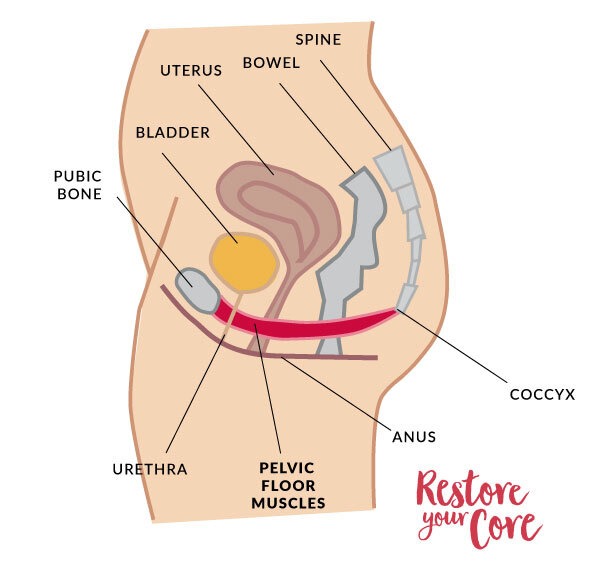 In physical therapy for pelvic floor related issues, sources state that there will be an educational study in how the body functions, instruction on what the pelvic floor is, and how it works, along with body mechanics instruction and exercises to provide better bodily awareness. Pelvic floor therapy helps address the symptoms of pelvic floor dysfunction. These symptoms may include: incontinence, pain during intimacy, constipation, endometriosis, vaginismus, menopause symptoms, and any other painful pelvic region symptoms you may be facing.
RYC's representative Lauren Ohayon states that: "One of the key elements of the healing process is awareness. When you are aware of the structure of your body and whether or not it is performing correctly, you can begin resolving your problems. If you are blind to it, you may continue to practice bad habits due to motor programming. However, if you want to shift things around in order to eliminate physical pain and encourage realignment, you must shift your habits as well."
To learn more about pelvic floor related issues, visit RYC's website at: https://restoreyourcore.com/learn/
Restore Your Core continues discussing what takes place in physical therapy and the potential outcomes of therapy by stating that the extent of your PT time period is determined entirely by the state of your body. If there are some serious issues at hand, PT can take over a year in order to restore pelvic floor function. RYC ensures that although there are no overnight success stories for healing PFD, there are countless stories of women who have endured through PT and healed their pelvic floor from underlying disorders or prolapse by approaching healing slowly and consistently.